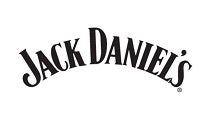 Jack Daniel's American Single Malt 1L
Description
This Jack Daniel's American Single Malt finished in Oloroso Sherry Casks is a new take on timeless Single Malt traditions. Charcoal mellowed the Tennessee way. Aged in hand-crafted newly charred oak barrels, then finished in the finest Oloroso Sherry Casks.
Tasting Notes:
Color: Brilliant burgundy with flecks of bronzed copper.
Aroma: Soft oak, fruit and cocoa.
Taste: It is rich and complex, characterized as dark chocolate covered nuts and berries with a subtle sweet Oloroso finish.
Alcohol: 45%