New Zealand Pinot Noir: A World of Unforgettable Flavors

In the World of Wine, New Zealand's Pinot Noir Reigns Supreme
In the world of fine wines, there's a star on the rise, and it's none other than New Zealand Pinot Noir. This remarkable red wine has been garnering international acclaim for its unforgettable flavors, unique terroir, and a level of winemaking expertise that has catapulted New Zealand into the spotlight as a global powerhouse in Pinot Noir production.
The Enigmatic Elegance of Pinot Noir
Derived from the red grape variety originally hailing from France, Pinot Noir is often affectionately referred to as the "Princess grape." However, don't let the name fool you—Pinot Noir can be a finicky grape to cultivate. Its delicate, thin skin makes it particularly sensitive to heat, which can result in over-ripening, leading to a lack of freshness in the wine. Therefore, the perfect Pinot Noir requires a cool climate with just the right balance of sunshine to achieve its peak quality.
In the hands of skilled winemakers, the rewards of this challenging grape are extraordinary. Pinot Noir wines are adored for their soft, silky texture and flavors that range from delicate red berries to complex earthy notes, often with a hint of spice.


Why New Zealand Pinot Noir Shines Bright
Perfect Terroir: New Zealand boasts a unique climate and diverse terroirs that create ideal conditions for Pinot Noir. Regions like Central Otago, Marlborough, and Martinborough are renowned for their distinctive flavors and characteristics. The country's cooler climate allows for a longer growing season, resulting in grapes with high acidity and complex flavors, perfectly suited for Pinot Noir's needs.
Vine Ages: Many wine connoisseurs emphasize the significance of vine age in crafting exceptional wines. Most of the best Pinot Noirs from France are made from grapes grown on vines over 25 years old, and New Zealand is catching up with an average vine age of 25 years. This means that New Zealand's vines are finally coming of age, promising more complexity and higher-quality wines.
Winemaking Expertise: New Zealand winemakers have honed their skills in the craft of Pinot Noir over the years. Utilizing various techniques to extract the best from their grapes, they've created a wide range of high-quality wines. Notably, renowned winemakers from France and America have also recognized New Zealand's potential and started investing in the country, further elevating the wine's quality.
Consistency: New Zealand enjoys a climate of remarkable consistency, making it a haven for wine production. Unlike some other wine regions, New Zealand doesn't face the perils of very bad vintages, ensuring a reliable quality year after year. This eliminates the need for consumers to navigate the complexities of vintage variations.


A Wine Worth Savoring and Sharing
New Zealand Pinot Noir is a wine that tantalizes the senses with its elegance and diversity. Whether you're a seasoned wine enthusiast or just beginning your vinous journey, New Zealand Pinot Noir beckons you to explore its unique characteristics, unwavering commitment to quality, and remarkable versatility. It's a wine to savor and share with friends and family. So, the next time you reach for a bottle, consider immersing yourself in the enchanting world of New Zealand Pinot Noir. Cheers to a world of unforgettable flavors.
Shop our range of New Zealand Wines including Pinot Noir at Aelia Duty Free Auckland Airport or buy it online now and pre order for your flight.
This blog was written by Mr Kim, the Aelia Duty Free Wine Specialist based in our Departures store at Auckland Airport.
---
Top Pinot Noir Picks
CLOUDY BAY TE WAHI PINOT NOIR
Cloudy Bay, renowned for iconic New Zealand wines, embarked on a quest to create the finest Pinot Noir the country has to offer. The result? Te Wahi Pinot Noir 2010 (First Vintage). This premium wine encapsulates the essence of New Zealand's exceptional terroir.
With flavors like black cherry, raspberry, violet, coffee, herbs, vanilla, mint, and oak, it's a sensory journey through complexity. Te Wahi boasts remarkable concentration and minerality, setting the stage for extended aging potential. The perfect choice for those seeking a wine with depth and character.
NZ$114.00
---
VALLI GIBBSTON VINEYARD PINOT NOIR 2019
Valli Gibbston Vineyard Pinot Noir 2019 stands as a testament to the excellence of New Zealand Pinot Noir. Recently crowned "Best NZ Red Wine" at the International Wine Challenge in London, it has earned a spot among the "Top 10 Wines in the World."
This delicate beauty emanates bright, springtime white flower scents that harmonize with redcurrant and strawberry notes, accented by a touch of apple acid and a dusting of salted almond. It's a perfumed masterpiece with a silky texture that invites you to stroll through a cherry orchard adorned with roses.
NZ$67.00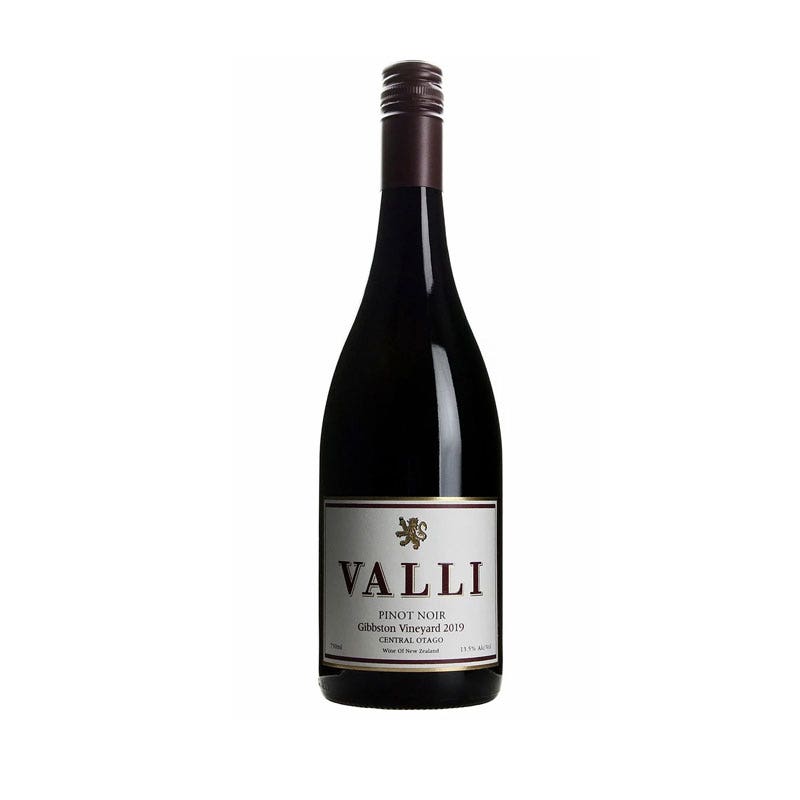 ---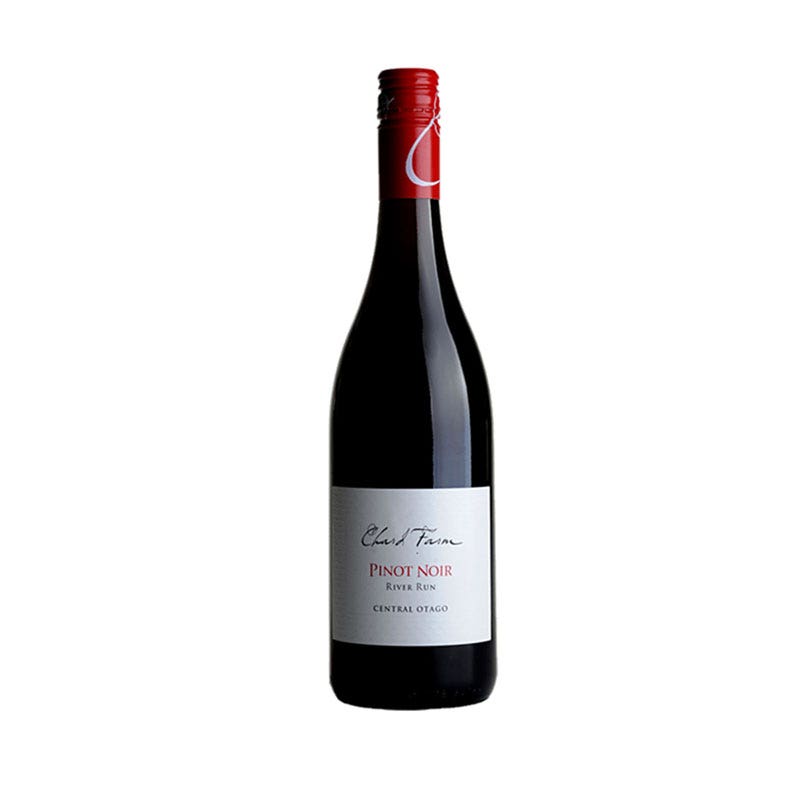 CHARD FARM RIVER RUN PINOT NOIR
Central Otago's Hidden Gem
Among the treasures of Central Otago, the Chard Farm River Run Pinot Noir shines brightly as one of the best-value picks. This delightful wine boasts vibrant red cherry and berry notes, complemented by a sweet spiciness that dances on the taste buds.
What truly sets it apart is the astonishingly silky texture that envelops your senses. It's a wine for those casual, laid-back moments, yet beneath its unassuming exterior lies a world of wonderful complexity.
NZ$37.00
---