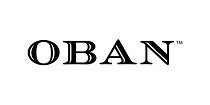 Oban distillers edition 700ml
Description
The Oban Distillers Edition is double-matured in Montilla Fino cask wood, its dry, sea-laced flavours expertly selected to release a complex, slumbering giant, which has a rich fruitiness that cleverly accentuates this graceful coastal malt's salty sea breezes.
Appearance: Amber. Rose-hued.
Nose: Outstanding. Fruity and pungent; Oban's salty sea breezes, with crushed grapes, orange zest and hints of smoke - massively complex.
Body: Full, rich.
Palate: Most explosive Oban ever. Soft malt, then wave upon wave of delicate yet rich fruit notes on a tide of brine.
Finish: Sweetened Jamaican coffee and oak, with an attractive malt-biscuit effect as it dies down.
Awards include Gold at the International Wine and Spirits Competition 2002, 2010 (Best in Class); Gold at the San Francisco World Spirits Competition 2008 and 2011.
ABV 43.0%